Right before the Christmas holiday, Samsung has "leaked" their latest 2017 Samsung Smart TV user interface on their "Tizen Experts" YouTube channel.  Let's take a look!
(Update 2017-01-24: From the pre-release device seen on CES 2017, we didn't see this new interface showing up on the latest 2017 Samsung Smart TV. Seems this interface is still under staging but it's still good to regard it as a forward-looking of what is possible in near future.)
Feature Panel
They have simplified the feature panel and we could see there are 5 slots for featured app and 4 slots for recently used app. There is no clue whether it is scrollable or not to accommodate more featured app but seems there will be a keen competition for the featured slot next year.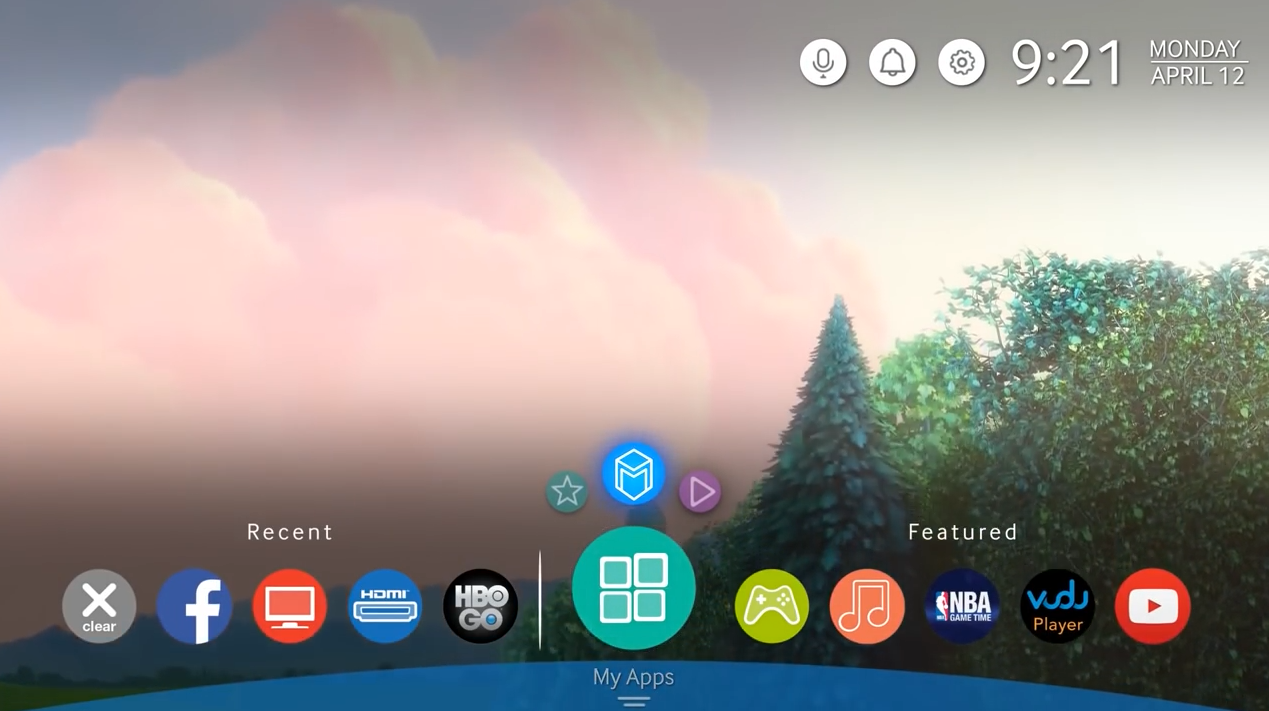 Personalized
Instead of letting the users to edit the featured panel in 2016, the 2017 Tizen tends to have a new personalized section so that users could edit their own personalized shortcut to applications. Provided that TV used to be a lean-back experience, it is questionable whether the user would actively use this section.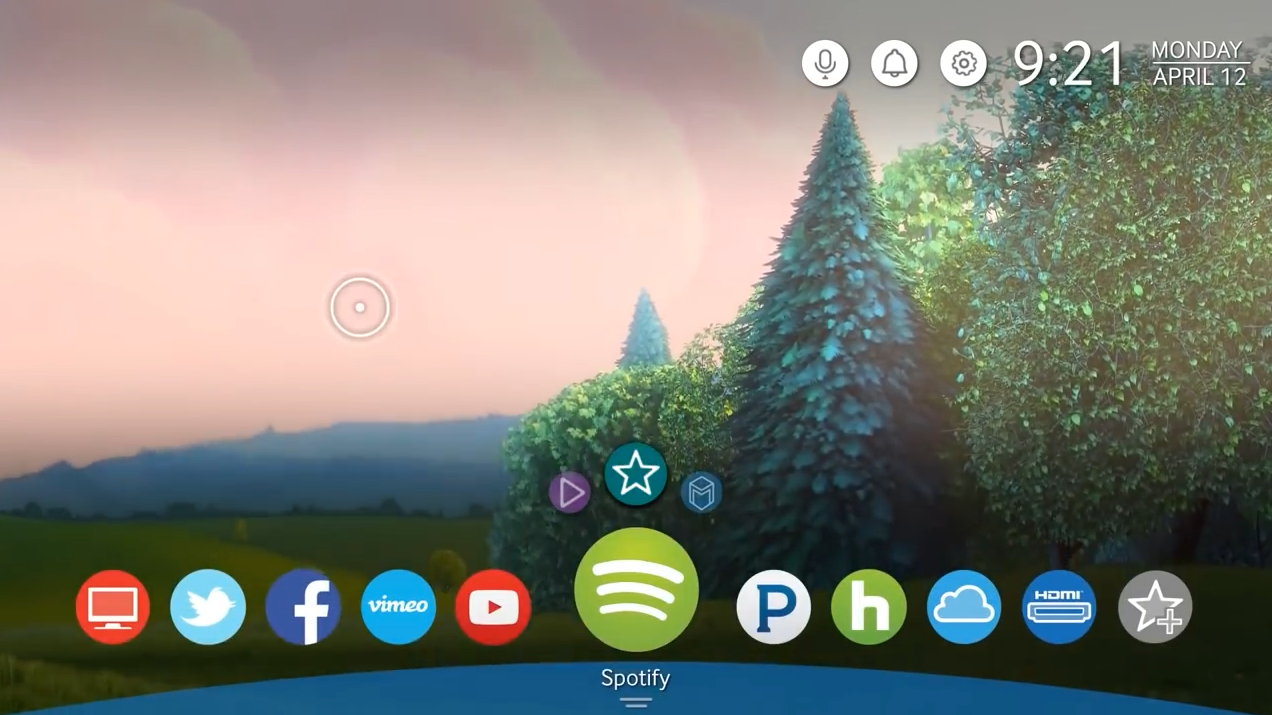 Notification
Notification is not highlighted in the video clip but from the what we saw, it would be something coming. We are particularly interested about whether developer could be given the API to do the push notification. This feature is particularly useful for TV experience and I have already come up with a couple of use cases for this.
Mouse control come back
From the video we could see the user is actively interacting with the TV with the use of "air-mouse". This mouse feature has been disabled in 2016 Tizen TV and there may be a mis-match of the original application UX design when it is put into the 2017 Tizen OS context. it seems that it would take some effort for the developer to migrate their application to fit with the required 2017 user experience.
Promotive Smart Hub App Store Interface
Looking into Samsung's app store "Smart Hub", we could see Samsung has put quite a lot of effort to make their store more "visual". We could see thumbnails of different sizes so that Samsung's marketing team in each region could curate their own store front. The precise "featured" position could be a scarce commodity for the app providers to fight for.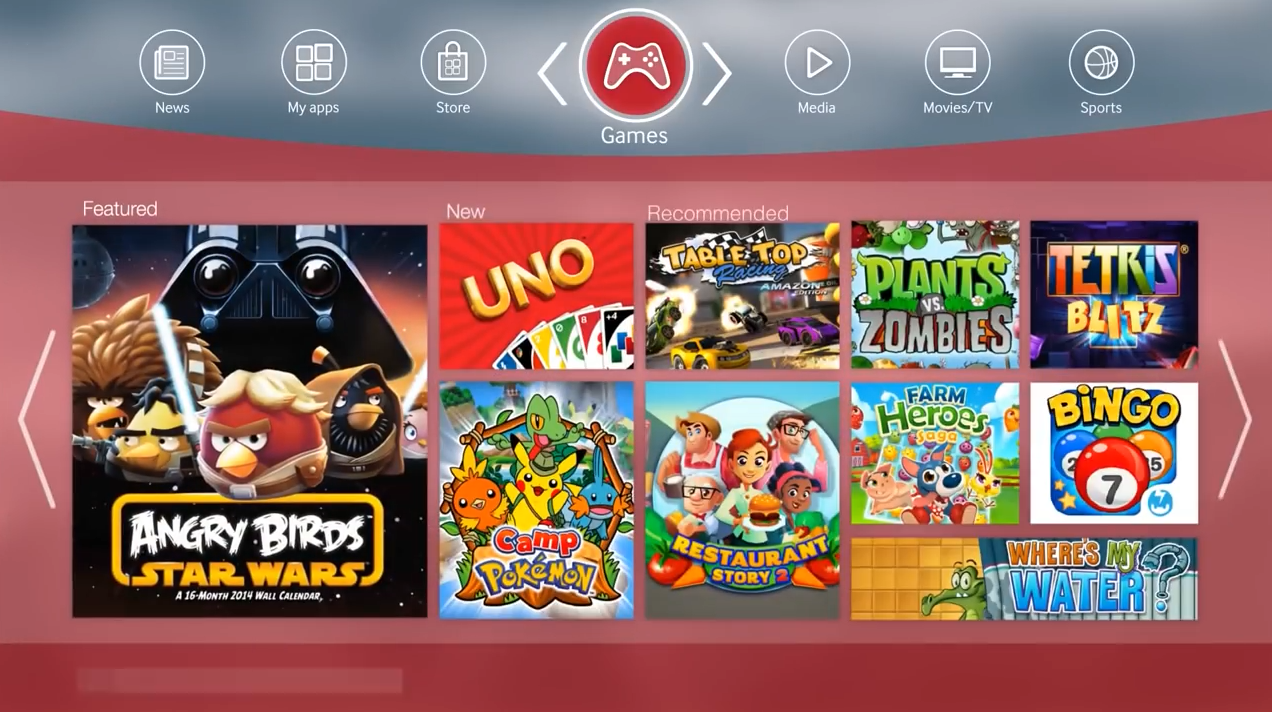 Widget Mode
Samsung did have a good thought on TV's lean-back experience this time and they introduced the "Widget Mode". In the old time, we used to be able to develop "Ticker" or "Widget" app for Samsung and leveraging the Free-to-Air linear channel experience to bring about unique use case that could only be found on Smart TV (e.g. reading news headlines while watching TV). However, that feature has been disabled since 2015 and ticker/widget applications are no longer allowed to submitted to the app store any more.
From the "leaked" video, we could see the application, beside having a full-screen view, could also be minimized into a widget. We are looking forward to see how the developers could program it with the HTML-based Tizen environment.