Though the typical YouTube platform is facing some boycott from the advertising / media buyer for the reason that it fails to avoid pre-rolls to be put on those inappropriate or negative short clips, YouTube is making a new move to strike back. It is the YouTube TV.
With the YouTube TV, user could pay a subscription fee to access a wide range of live channels and catch-ups. And the offering is expanding. It is a threatening move that could eliminate those intermediaries that helps distribute the pay TV channels content across different countries, together with other parties that rely on the ecosystem. I will name them one by one below.
Pay TV Operator / MVPD
So now audience could pay and get access to the channels directly on YouTube. Why would they still need pay TV Operator or MVPD? The future way for operator is to further defend their homeland market by adding value to the imported channels. Localization, like putting up translation / narrative, is the basic. Operators have to do more to curate the purchased content or create their companion content with it. Rather than sourcing lots of new content, operator / TV station has to retain their audience by providing the virtual public space for their social need by supporting live discussion within their OTT apps or facilitate fans to communicate on social media.
Advertiser / Media Buyer
Audience now paying by credit card checking out on YouTube rather than paying by "eyeballs" on the commercial breaks, advertisers seem got ringed out from the game. Rather than putting on standardized 15 seconds video ad. Advertiser will again getting back to creativity rather than media strategies. We could expect collaboration with TV Shows, product placement, viral clip responding to recent popular drama episodes will get into our life more and more.
Also, as YouTube TV's stream seems not localized. Advertisers should beware of the mismatching of audience for the ad put up on those TV channels available on YouTube TV. There is no point for audience from the fast east being shown with an Ad about a service/ product that is not available in their country.
Application Developer
With one single app YouTube TV, it seems that all the OTT applications could be eventually replaced and centralized. There seems no need to build the OTT application one by one for each fragmented market anymore. We are embracing into the "Brave New World" of standardized OTT app! No.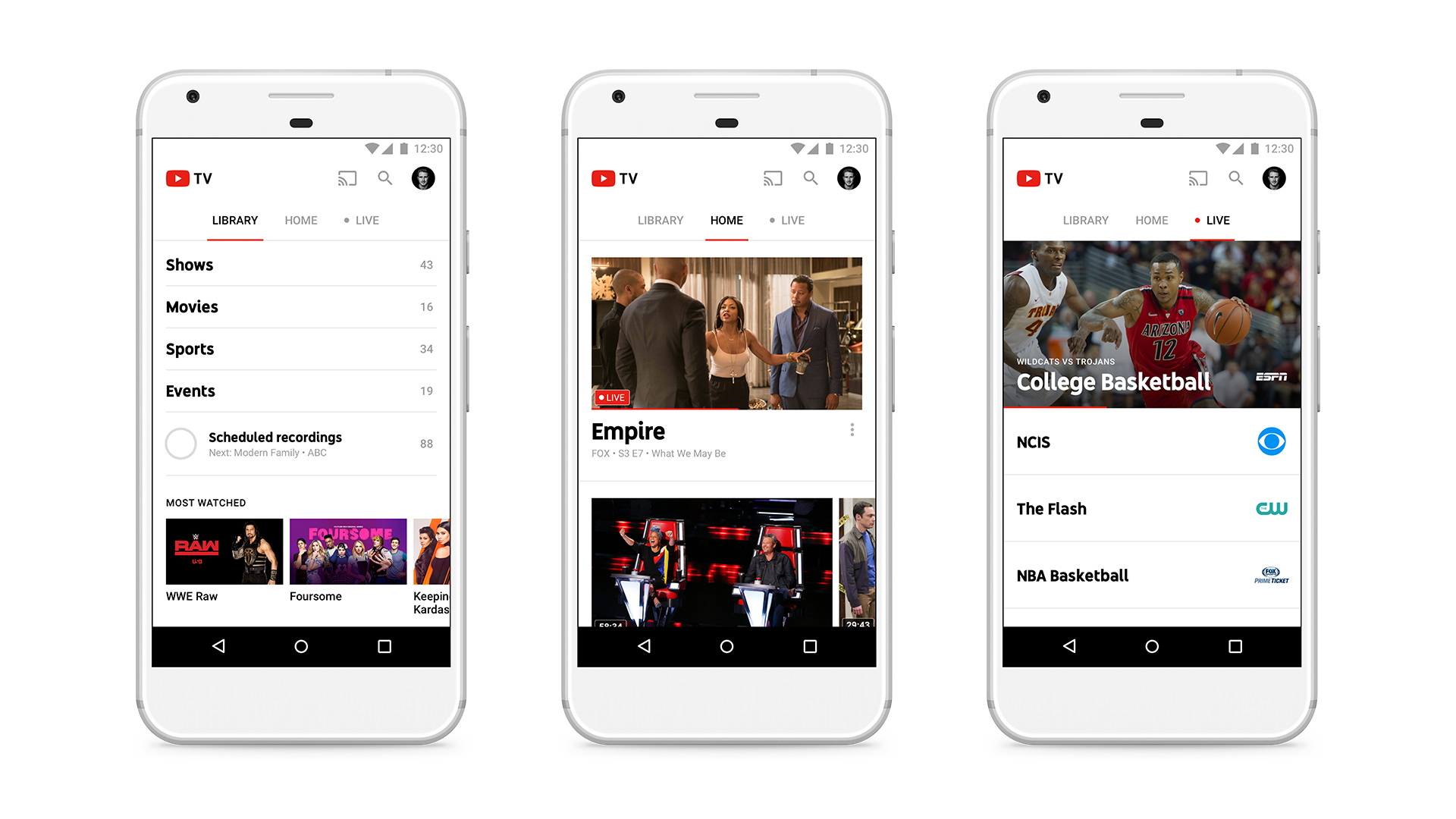 Up till now, YouTube TV is more like a replacement of your set-top box at home, which serve for a single and simple function of tuning to a pay TV channel. But in the OTT world, audience are expecting much more than this. With the same piece of content accessible from multiple sources, it is very important for a service provider to differentiate by providing the best user experience and boost for the highest loyalty. You could see Hayu focus on reality shows content and serve a lot of supplementary content curated from social media. On the other side, there is Astro Tribe trying to curate organic communities with their service so that the audience could help retain each other by actively engaging with the TV dramas or movies they love within their "Tribe".