In US, huge pure-OTT video platforms like Netflix, Amazon Videos and Hulu are leading the market. Recently they are challenged by the video platform built by content owners like HBO Now. There are more and more critics saying that, as content is 'king', service like HBO Now will beat Netflix.
Looking into south-east Asia market which is highly fragmented in different language and dialect, would the same scene repeated again? Seems not.
(Owning) Content couldn't be the king in South-east Asia
In South-east Asian market, the trend is, unexpectedly, different. Even there are iflix, Viu trying hard to fight for paid subscribers, and the local operators immediately response with their TV everywhere solutions or OTT spin-offs, neither of them could claim the champion at the moment. That could probably because of the following reasons:
Freebie culture – Users used to be using the service for free. The penetration rate of paid TV is not high in most of the south-east Asia countries. Broadband or cable could not reach to customer in scattered islands or sub-urban places in the region and TV used to be served through terrestrial broadcasting or satellite. Users regards TV programs as free through either free-to-air broadcasting or even illegal pirated sources.
Local content and localized content – OTT services targeting several Asian countries used to come into a difficulties. The audiences from different places would want completely different set of contents. The service providers couldn't simply get a serial of 'House of cards' to win a large flock of subscribers. In Asia, even within a single country like Malaysia, there would be demands from different ethics groups requesting content in different context, languages and subtitles.
Collecting your money – In those advanced countries like US, collecting money from users is easy. Credit card and app store payment (e.g. Google pay, Apple pay) could do. However, in south-east Asia countries, the game is just much more complicated. The citizens there are not used to paying with credit card or any app store payment. OTT video service providers need to integrate with a large variety of payment gateways to lower the barrier for customers to stay with the services. Some of the OTT players would even sell prepaid scratch card in convenient stores with large operational and marketing cost in order to cater the customers' needs.
So, with this context, what could we expect here?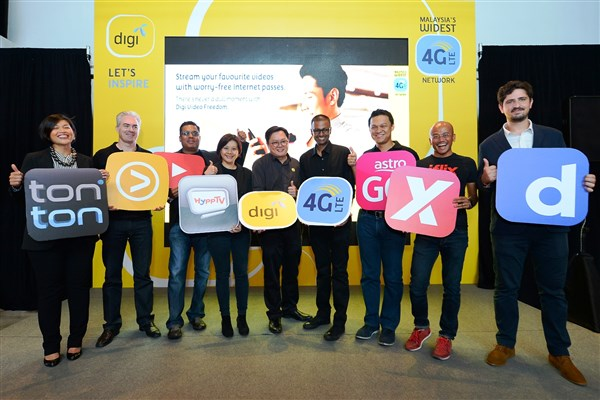 The Bosses behind the stage
In south-east Asia, Telecommunication companies (Telcos) could have the superior position in leading the OTT video service market. I could see, in different markets, Telcos tend to be a significant role, if not taking the lead, in engaging the audience. Here are some observations:
Well-established customer service – Telcos used to collect money from customers. They have been long serving the mass market and have well-established local payment method in their own territories. In some countries, people go to stores to pay the monthly phone bill while some other citizens used to live their ways with prepaid SIM cards. Although content owners may have lots of localized content, they still need to piggyback on Telcos to reach the target audience's wallet.
Rolling out of 4G – with the introduction of 4G in several Asian countries, it would bring about a upside down change to many regions which used to have no access from fiber broadband or cable TV. Unlike those well-developed cities, you could imagine the mobile data network would be the main source for people to access the internet. You could imagine all sort of contents, including the OTT video streaming, need to get through the only way owned by the Telcos. The Telcos could take a profit share from it, and, for more cases, they would partner with content owner to serve contents and get the customers stick with their 4G services. Although there are strong marketing and brand building, OTT service providers still need to get down on knee in front of Telcos.
Local focus – Telcos provide services over a whole state under the law and order requirement by the governments. Some of them are even state-owned. Their service are tailor-made for their countries for years and thus they know the customers much better than multi-country OTT service providers. Telcos (and maybe some local operators) could value-add on the service by curating or marketing the right contents for the right audience.
After briefing about the macro view over the market, in the next article, I will go through one of the examples in details about how a Telco could lead the game in their own territories.